How Innovative Equipment Monitoring Saves Dough
Every aspect of the baking process comes with its own set of challenges from food safety concerns to the reliability and durability of equipment. What's a company to do? It could mean investing in conveyor belts that help limit the stickiness of raw dough to avoid cross-contamination and are easy to clean. But how do you face the challenges of continuous equipment?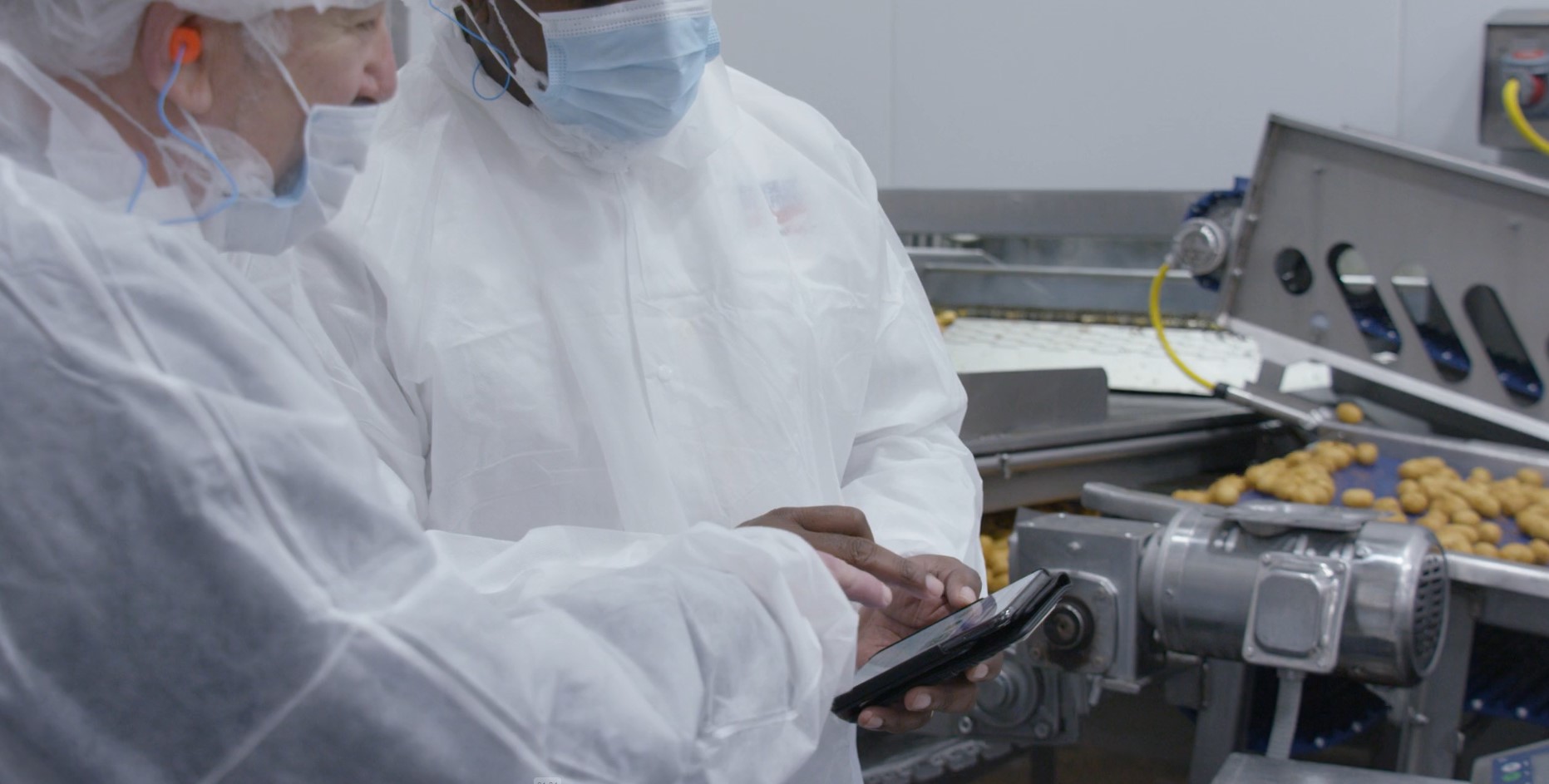 While Ashworth is known for their engineered and hygienic design of their conveyor belts, the company has recently turned to technology with their latest system innovation, the SmartSpiral® Monitoring System. The SmartSpiral System is an application that provides real-time monitoring over multiple spirals and plant locations. It was designed to help maintenance operators identify performance issues, prevent failures, thereby minimizing downtime and service.
The system is designed to monitor parameters that are difficult to access in harsh environments such as below-freezing temperatures, without interrupting production or the business.  According to Chris Trinch, Senior Product Engineer for Ashworth, the system continuously monitors spiral temperature, belt tension, cage power and features the industry's first, patented bottom bearing wear sensor. "Every system is unique, so we establish a baseline for each monitored parameter as a step of the installation," explains Trinch. Data is continuously collected, with a data point established every three minutes. These data points are used to establish trend graphs."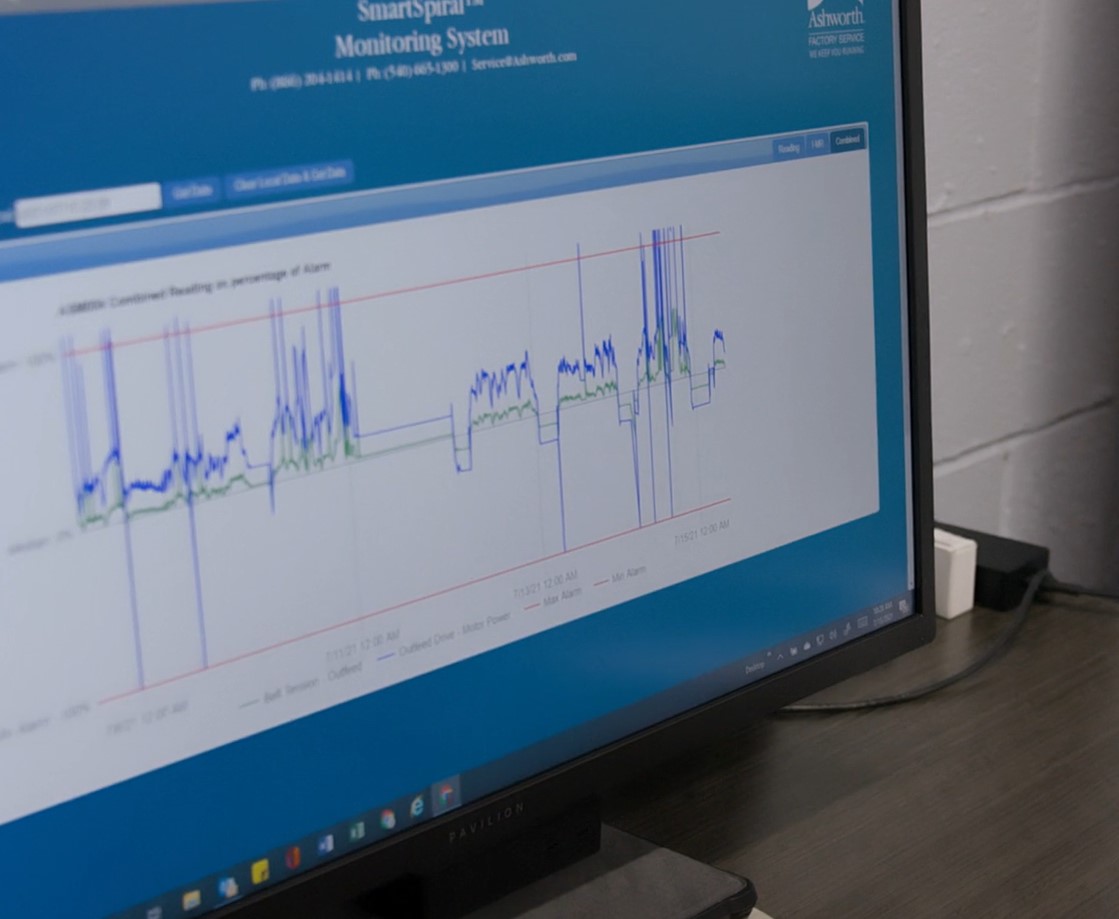 What makes the system so smart?
The system notifies plant engineers and maintenance managers about potential system failures before they happen. The SmartSpiral allows the operator to determine predictive maintenance priorities. "The SmartSpiral Monitoring system was developed to take the guesswork out of equipment failure. We based our technology around two top considerations; easy-access and preventing unplanned downtime," said Trinch. "The end result is a system that ultimately improves performance and efficiencies."
How does it work?
Live data is collected and transferred via a proprietary application to a cell phone, tablet, laptop, or desktop computer—all without having to use a company's intranet system. Information is provided online, via a webpage, as well as via weekly performance emails. "Operators who use our SmartSpiral now have the ability to effectively plan production schedules and accurately anticipate all routine operations needed, from cleaning to maintenance or any intervention that might be required to continuously improve the processes." added Trinch.
While the SmartSpiral performs ideally for conditions such as freezing temperatures, it was designed as an open platform and can be adapted to fit the needs of other processes, too. "A user could elect to monitor an oven with various temperature sensors and a sensor on the main drive motor," explained Trinch. "To put it bluntly, the SmartSpiral Monitoring System offers piece-of-mind. It allows companies to plan and prioritize maintenance costs, identify performance issues, prevent failures, and reduce repair costs—meaning it saves dough in more ways than one!"
Prevent Unplanned Downtime
Real-time monitoring of multiple spirals at different locations - from anywhere